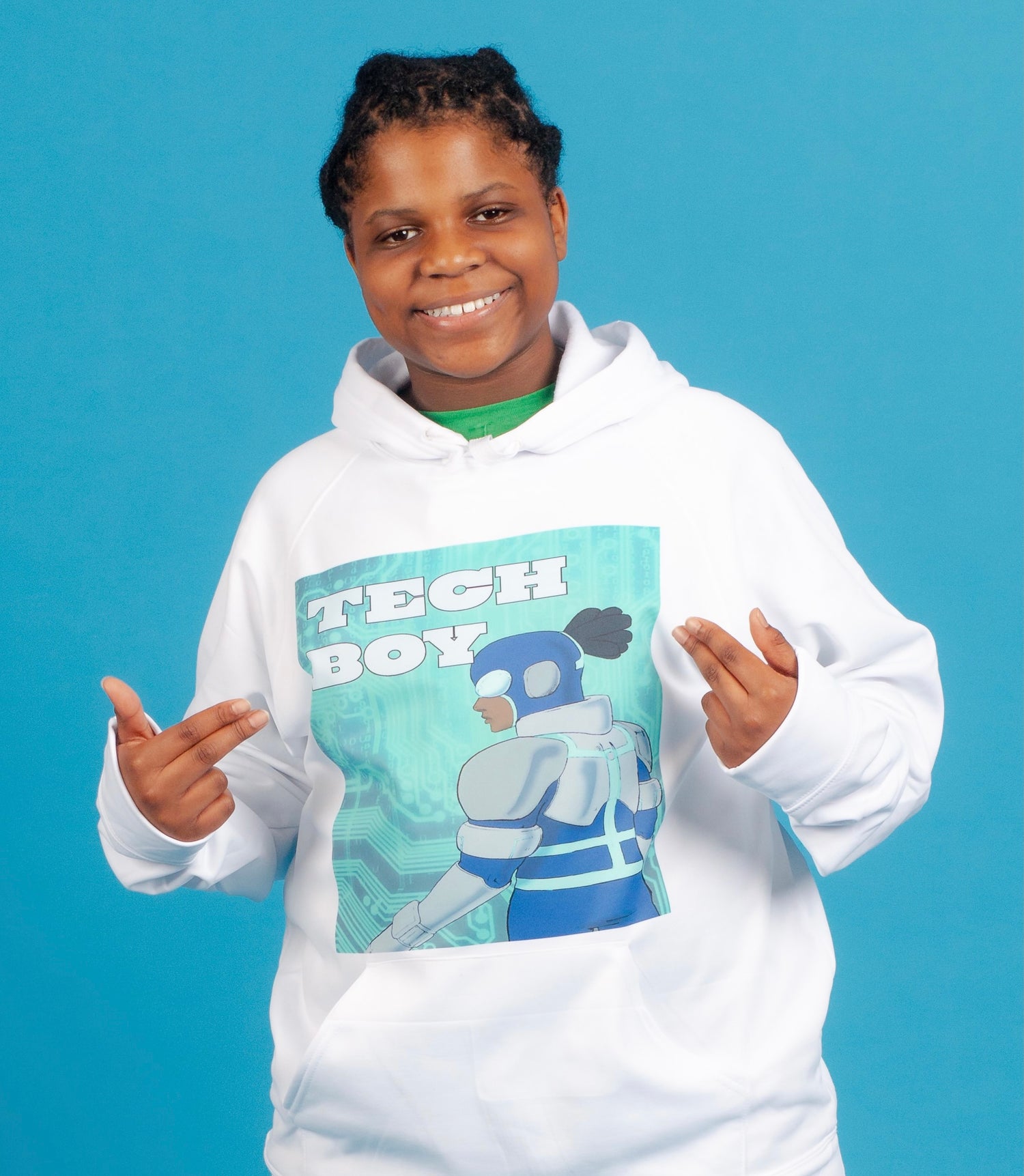 DeJuan Strickland: Inspiring Youth To Become Tech Savvy Entrepreneurs
Faith Write Now is proud to work with this sensational teen entrepreneur. DeJuan is a 14-year-old bestselling author, entrepreneur, and natural born scholar. He is the author of the bestselling comic books Tech Boy and Science Girl. DeJuan utilizes his comic books to promote Black representation in STEM (Science, Technology, Engineering, and Math) and to empower youth. Tech Boy has been featured on both local and national news outlets including KSDK's My Lou and The Today Show with Al Roker. DeJuan is a native St. Louisan who enjoys gaming, anime, reading, and indulging in comic books.
DeJuan is a member of the STEMSTL Strategic Youth Advisory Board and Young Biz Kidz. He is a long-time honor roll student who thoroughly enjoys science and technology.
Aside from being a Tech Boss, DeJuan is a leader in his community by engaging in many volunteer efforts. He strives to promote reading and literacy throughout the nation.
DeJuan has overcame obstacles, which includes bullying and insecurity with public speaking. It is these obstacles that has empowered DeJuan to speak with hundreds of kids about resilience and becoming tech savvy entrepreneurs.
CLICK HERE TO GRAB A COPY OF TECH BOY!
TEAM TECH BOY PROVIDES INSIGHT ON STEM ACTIVITIES FOR YOUTH!
DeJuan is available for:
Interviews
Panelist events
Hosting/Moderating
Book Readings
Book Signings
Workshops
His areas of expertise include Entrepreneurship, Youth Empowerment, Blacks In Tech, Leadership and Comics.
Email: hello@teamtechboy.com for inquiries.
Ty Uses Technology To Save The World!

Tech Boy features the
journey of Tyriq "Ty" Summerbird, a teenager from Cyber City, MO who gains powers through technology. His newfound adversary attempts to demolish the city for unknown reasons. Will Ty be able to stop Titan Ray? Grab your copy today
and find out!
https://www.teamtechboy.com

Did You Know?

Tech Boy is the FIRST comic book published under the Faith Write Now brand!

The Team Up

JZ's Sweets, Team Tech Boy, and Re-Re The Reader team up at the 2021 Black Wall Street 314 Festival in St. Louis, MO. Team Tech Boy and Re-Re The Reader sold out of books! JZ's Sweets sold all of his famous candy bags.