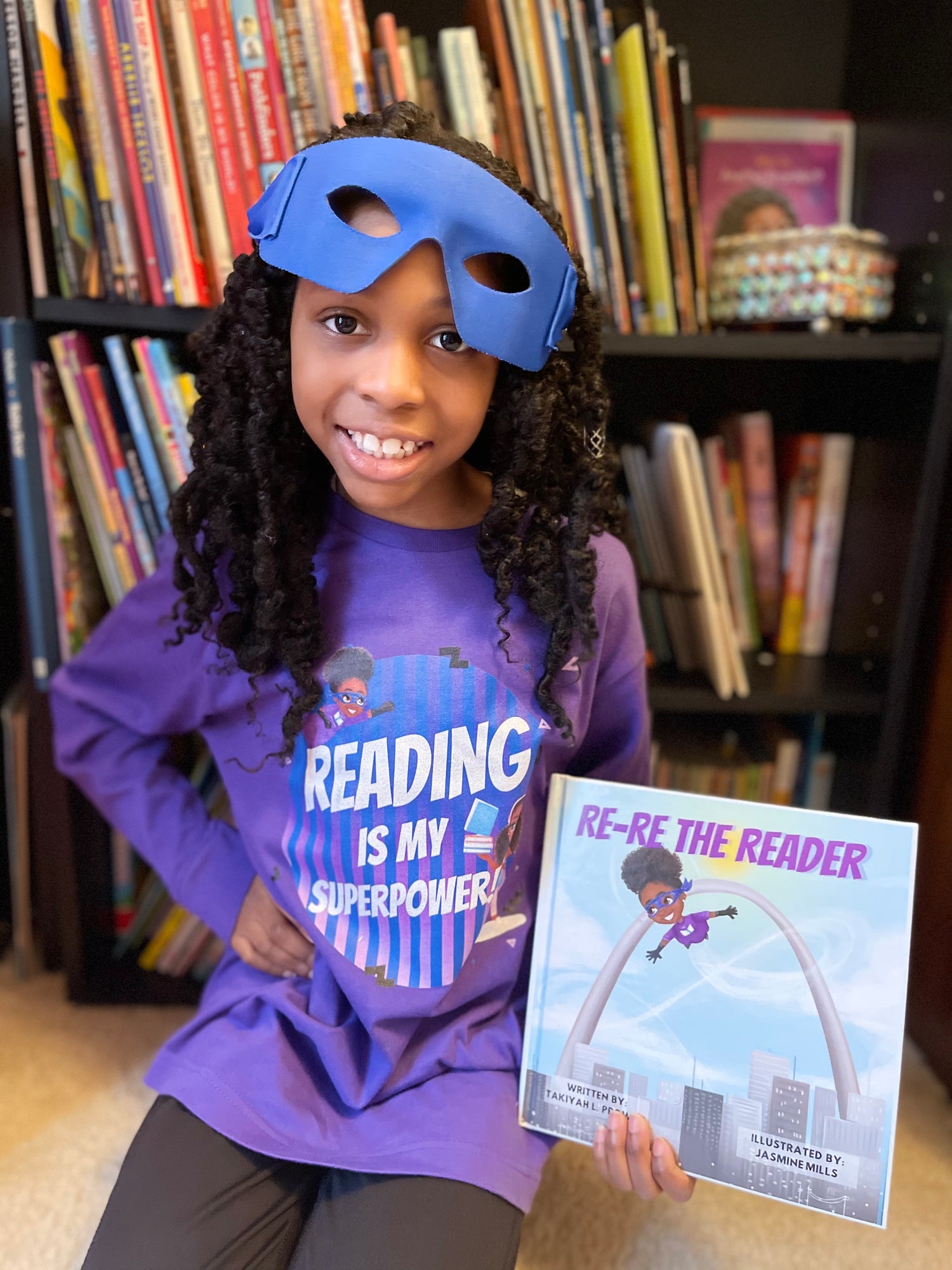 Takiyah L. Prowell: Showing The World The Power Of Reading
Meet the Jr. Proofreader of Faith Write Now! Takiyah is a joyful and talented 10-year-old who enjoys reading. She has received various awards and recognition at school for her reading skills.
On August 17, 2020, Takiyah decided to display her love of reading by publishing her first children's book, Re-Re The Reader. Re-Re The Reader details the story of a young girl who gains superpowers through reading. This title became a bestseller in several categories which helped Takiyah add "Bestselling Author" to her young resume. She was later named as a finalist in the Author category for St. Louis Magazine's 2021 A-List Awards.
Takiyah strives to promote literacy among her peers and is partnering with Reading Superheroes STL. She has donated over 1,000 books to help build children's libraries at home. She has also donated books to schools in West Tennessee, several communities nationwide and in Cameroon. In July 2021, Takiyah received a community award by The Mission Attempt STL for her philanthropic efforts.
Takiyah is a member of Young Biz Kidz, an organization based in St. Louis, MO that promotes entrepreneurship and financial literacy for children. She also works as an assistant for her brother's business, JZ's Sweets. Takiyah loves to sing and dreams to become a nurse, veterinarian, and ballerina. She is also a member of the RHOsebud Club for Sigma Gamma Rho Sorority, Inc. Takiyah hopes that other kids will grow to love reading through Re-Re The Reader.
Takiyah is available for:
Interviews
Panelist Events
Book Signings
Book Readings
Email hello@faithwritenow.com for inquiries!
Re-Re's Super Gear

Our Super Readers love to show the world the power of reading and Re-Re's Super Gear helps them do just that. Join our Super Readers and grab some Re-Re's Super Gear today. Click on the box below!

Book Drive For Heroes

Takiyah has partnered with The L.I.F.E. Foundation to host a continuous book drive for children. All donations will benefit the Reading Superheroes Club in St. Louis. The Reading Superheroes Club strives to build home libraries with diverse stories so that children can see themselves in the books they read. Books must be new or gently used, culturally diverse, and for children ages 3-5 years old. Please purchase from this wishlist. Each book that is purchased from this list will go straight to the L.I.F.E. Foundation. 

You can also email ReReTheReader@gmail.com or hello@faithwritenow.com to send your donations! Remember that reading is your superpower! 💜🖤💙

Reading Is Our Superpower!

The challenges we face in today's society can hinder a child's reading level but our Super Readers are here to break down those barriers. Reading can help the minds of children grow strong, improve their academic performance, and broaden their vocabulary. Our Super Readers are ready to show the world that there's great power in reading!
Check Out Takiyah's Interview With Kebloom!